In 2019, The Festival of Live Digital Art (foldA) was presented June 12-15 at the Isabel Bader Centre for the Performing Arts in Kingston, ON and at the Thousand Islands Playhouse in Gananoque. Audiences, artists, and industry professionals travelled to Kingston as a destination for live performance, to grapple with and delight in the digital shift.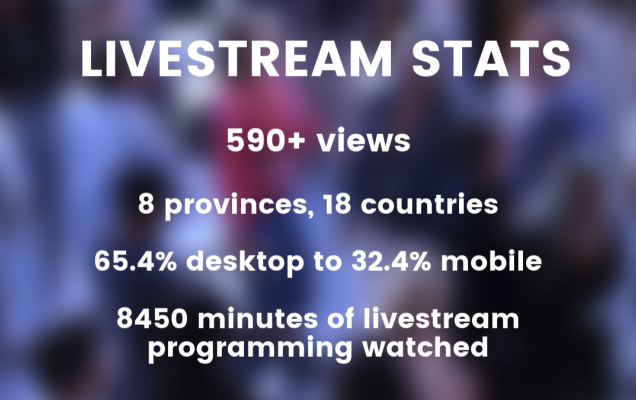 PROGRAMME
Thousand Islands Playhouse Innovation Residency
HowlRound Digital + Performance Convening (Boston, MA)
Unsettling Dramaturgy: Crip and Indigenous Process Design in the Studio, on the Stage
Using Apps to Create Live Performances
Virtual and Augmented Reality and Live Performance
How Apps Work in Live Performance
'Locus Solus' & 'Nothing' (Warsaw, Poland)
Choir!Choir!Choir! (Toronto, ON)
Pathetic Fallacy (Vancouver, BC)
Thank you to everyone who joined us at FOLDA 2019!