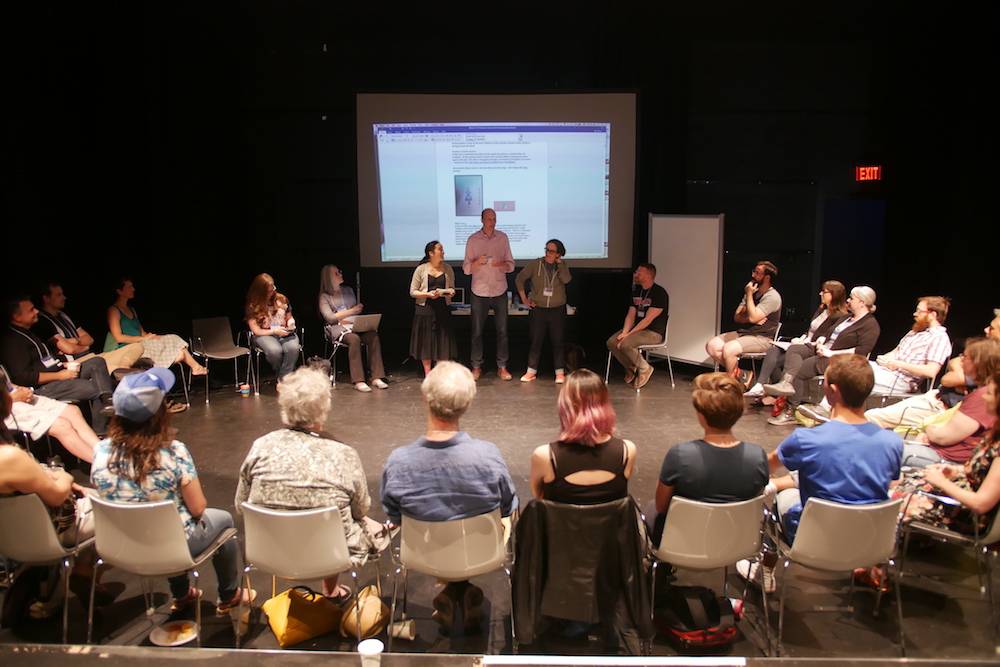 What is live performance in the digital age?
The StartUp is an Industry Series that is a catalyst for new ways of working for Canadian performance makers. During foldA, we invite industry professionals from across Canada to engage with online experiments, witness the work of artists using online technologies in performance, experiment with technologies in hands-on workshops, and become more educated about challenges of the online world.
The StartUp aims to create space and knowledge for Canadian arts makers and leaders to understand, contemplate, and create projects and infrastructure that leverage online and digital technologies with live performance. We'll be offering by donation workshops, praxis sessions, and conversations about making live performance during the digital shift.
In 2020, the StartUp will take place entirely online in the lead up to the festival.
Workshops Include:
May 5th : DIY Livestream with Mo Horner and Connor Price-Kelleher
May 12th: Livestream 101 with Vijay Mathew
May 19th: Shift: Re/making Multi-Sensory Theatre About Interdependence While Apart with Alex Bulmer, Anna Camilleri, Tristan R Whiston, and Katie Yealland
May 26th: CdnStudio with Joel Adria
June 2nd: Some Must Watch While Some Must Sleep by Tanya Marquardt (Innovation Residency)
June 9th: Family Friendly Workshop by Miwa Matreyek
Registration is limited. Please sign up on the workshop event page.