PodPlays by Neworld Theatre
PODPLAYS 2020: Theatre to the Power of One
A decade ago, we used emerging digital technologies to explore and transcend the confines of typical theatrical performances to create PodPlays. These intimate, site specific audio plays for solo participants, use story, music and directional cues to transform the experience of moving through city landscapes. Now, ten years on and amid a pandemic filled with much online (dis)connection, isolation and loneliness, we are relaunching these works and considering the power of active aloneness and quiet contemplation at the heart of PodPlays. How will our experiences of these stories through familiar urban spaces be transformed yet again by time, memory and this unprecedented historical event we are living through?
PODPLAYS AVAILABLE FOR STREAMING JUNE 10-20, 2020
AUDIO WALK PARTY JUNE 13, 2020 4-5 PM EDT
The PodPlays
AUTHENTIC (Downtown)
DOG OF YOUR UNDERSTANDING (West End)
ASHES ON THE WATER (Gastown)
PORTSIDE WALK (Gastown)
FIVE MEDITATIONS ON THE FUTURE CITY (Gastown)
G… CORDOVA (Downtown)
How do I listen to a Podplay? 
1. Read the audience agreement.
2. Take note of the starting point. Click [PODPLAY ROUTE] to see the route in Google Maps. The map legend includes a written description of the specific starting location.
3. Click "Listen in Browser" on SoundCloud player. You can also listen on the SoundCloud app.
4. Go for a walk! 5. Join Slack #podplays2020 to ask questions or share. New to Slack? HERE is a helpful document to get you started.
Need help? 
Join Slack #podplays2020
Tag @mariah.horner with tech questions.
Tag @Sandra Henderson with route queries or comments. Click HERE to get started with Slack.
G… CORDOVA, FIVE MEDITATIONS ON THE FUTURE CITY, PORTSIDE WALK were originally commissioned by Neworld Theatre, PTC (Playwrights Theatre Centre) and the PuSh International Performing Arts Festival. Produced in partnership with CBC Radio One. Special thanks to the Vancouver Art Gallery, Westbank Developments and Easy Park.
ASHES ON THE WATER, DOG OF YOUR UNDERSTANDING, AUTHENTIC were developed and produced with support from the City of Vancouver's 125th Anniversary Grants Program and the participation of the Government of Canada. PodPlays was conceived by Adrienne Wong with Martin Kinch, and produced by Adrienne Wong and Kirsty Munro. PodPlays 2020: Theatre to the Power of One is co-presented by Neworld Theatre and SpiderWebShow Performance/FOLDA with support from Playwright Theatre Centre (PTC).
iskwē | ᐃᐢᑫᐧᐤ
June 13th @ 9:30PM EDT (10PM ADT / 7PM MDT / 6PM PDT)
iskwē | ᐃᐢᑫᐧᐤ is, among many other things, an artist – a creator and communicator of music and of movement, of pictures, poetry and prose. And through it all, she's a teller of stories that have impacted our past and will inform our future. acākosīk | ᐊᒐᑯᓯᐠ is the culmination of her creation and collaboration to this point. It's a collection of seven sonic explorations that not only blur lines between sources and styles, but also between the actual and the ideal, the real and imagined.
Building on the foundation of potent, cross-cultural electro-pop established on her self-titled 2013 debut and the Juno-nominated, Polaris Music Prize Long-Listed 2017 follow-up The Fight Within, acākosīk incorporates more intense and urgent tinges of alternative, post-rock, and even industrial. The cohesive-yet-combustible result tips a cap to modern innovators like Florence + The Machine and FKA twigs while simultaneously borrowing sounds accumulated over centuries by iskwē's cree and Métis ancestors.
This show is available with captioning and is low vision friendly. For more on our access plan click here.
Technical Support:
Camera operator & OBS Technician – Will Innes
Audio Engineer – Dennis Patterson
Livestream Director – Charles Ketchabaw
Lighting Designer – Rachel Shaen
Special thanks to Aluna Theatre for their support and to The Theatre Centre for the venue partnership.
This World Made Itself by Miwa Matreyek
June 12 @ 10:30PM EDT (11:30PM ADT / 8:30PM MDT / 7:30PM PDT) 
This World Made Itself (2014)
This World Made Itself is a multimedia live performance work combining projected animation and the artist's own shadow silhouette, as she interacts with the fantastical world of video, merging film and theater to create a unique kind of spectacle. This World Made Itself is a visually and musically rich journey through the history of the earth, from the universe's epic beginnings to the complex world of humanity. The piece is at once semi-scientific (like flipping through a children's encyclopedia), and emotional, surreal, and dreamlike.
Created and performed by Miwa Matreyek
Music by Steve Ellison (Flying Lotus), Careful (aka Eric Lindley) and Mileece
Created with support from Creative Capital and a Special Projects Grant by Princess Grace Foundation
Two of Matreyek's other critically-acclaimed works, Myth and Infrastructure and Infinitely Yours will also be presented at this year's FOLDA.
Myth and Infrastructure by Miwa Matreyek
June 10 @ 10:30PM EDT (11:30PM ADT / 8:30PM MDT / 7:30PM PDT)
Myth and Infrastructure (2010)
Enter multimedia artist Miwa Matreyek's ambient oasis as she combines animation, shadow play and entrancing music to take audiences on a dream-like voyage in Myth and Infrastructure. Using her body as an anchor, Matreyek stretches, bends and transforms her own silhouette to trace a fantastical and surreal journey through time that transverses oceanscapes, cityscapes, and other familiar terrain.
Myth and Infrastructure was created in 2010 with a Special Projects Grant by the Princess Grace Foundation and Seed Grant by Under the Radar Festival and Association of Performing Arts Presenters.
Original music by Anna Oxygen, Caroline, and Mileece
Additional music by Mirah
Two of Matreyek's other critically-acclaimed works, This World Made Itself and Infinitely Yours will also be presented at this year's FOLDA.
Infinitely Yours by Miwa Matreyek
June 13 @ 10:30 EDT (11:30PM ADT / 8:30PM MDT / 7:30PM PDT)
Infinitely Yours by Miwa Matreyek is an emotional, dream-like meditation on climate catastrophe and the Anthropocene — the proposed current era where human influence has affected almost all realms of earth's natural systems. Miwa's shadow traverses macro and micro scales, as her silhouette shape-shifts to experience the world from various perspectives, the creator, destroyer, and the destroyed. An earth overflowing with trash. A person drowning in a plastic-filled ocean. A school of fish caught in a net. The work is an emotionally impactful, embodied illustration of the news headlines we see every day, and the complex harm humanity causes to the world — and what it might mean for all of us; humanity, as well as other life, and the earth itself — to be living in this changing world.
Created and performed by Miwa Matreyek
All music for Infinitely Yours composed, recorded and performed by Morgan Sorne http://www.sorne.com/
Created with support from Special Projects Grant by Princess Grace Foundation
Two of Matreyek's other critically-acclaimed works, Myth and Infrastructure and This World Made Itself will also be presented at this year's FOLDA.
Scored in Silence
Scored in Silence
by Chisato Minamimura
Co-presented with the DAN School of Music and Drama
Scored in Silence is a solo sign language performance by London-based Deaf Japanese artist Chisato Minamimura. The show unpacks the hidden perspectives of Deaf people from the small number that survived the horrors of the atomic bomb atrocity in Japan in 1945. Survivors of the A-bomb are known as "hibakusha," and the final performance is based on a period of research, interviews and original films of elderly Deaf people with lived experiences of Hiroshima and Nagasaki. Minamimura brings these untold narratives into stark relief, touching upon the atrocity of the event and its aftermath, including the layers of discrimination experienced by these isolated members of Japanese society.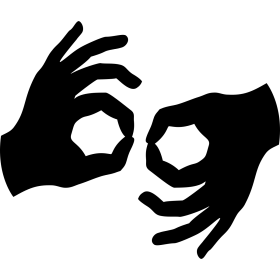 ASL Interpretation: This show is performed in ASL and voiced by interpreters. 
Credits
Artistic Director/Performer – Chisato Minamimura
Producer – Michael Kitchin
Lighting Designer and Production Manager – Jon Armstrong
Animator – Dave Packer
Sonic Artist – Danny Bright
Audio Describer / Writer / Mentor – William Elliot
Vibrotactile Specialists – David Bobier/Jim Ruxton (VibrafusionLab)
Sign Mime Specialist – Tetsuya Izaki
Sign Language Mentor – Steven Webb
Acknowledgements
Scored in Silence is funded by Arts Council England, Canada Council for the Arts, The Great Britain SASAKAWA Foundation and British Council, and made possible with support from VibrafusionLab, Fanshawe, Ovalhouse Theatre, Ditchling Museum of Art + Craft and Cuspinc
Photo by Mark Pickthall
Frequencies
Saturday, June 12 at 7:00PM EST (8PM AST / 5PM MST / 4PM PST)
Frequencies by HEIST
"I'm telling you I miss someone I've never met" proclaims Aaron Collier, star of HEIST's innovative storytelling show Frequencies. Best described as one part techno concert, one part autobiographical confessional, audiences are swept into a waking dream with Collier and his keyboards, while exploring his deep connection with family.
The 70-minute solo show is a mixed reality performance delivered by Collier directly to scene partner Sylvia Bell, who is wearing a VR headset with a camera mounted on the front. The audience experiences the show through Bell's eyes – an intimate connection with Collier and his music augmented with magical digital scenography.
"In early 2018 I was writing techno music that was based on the frequencies of nature. I set out to create music that would give me access to new perspectives. I would get curious about some kind of natural phenomenon that occurs in milliseconds or over millennia and then work to manifest it as music. The music I was making ended up being about time and perspective, two things that most of us can agree have changed greatly in our lives," says Collier. "I wanted to find ways to see the world differently, and I did. I discovered a lot. I discovered the music the earth plays over millions of years, I discovered the harmonious relationships of the planetary orbits in our solar systems, and I discovered how a bee might experience time. What I didn't expect to discover was an unanswered question I've had since childhood, and a desire to finally seek the answer."
This performance is made possible with the generous support of Mermaid Theatre.
Frequencies is supported by Arts Nova Scotia, Theatre Nova Scotia, the province of Nova Scotia, and the Canada Council for the Arts. 
Credits:
Writers: Aaron Collier with Stewart Legere and Francesca Ekwuyasi
Director: Ann-Marie Kerr
Starring: Aaron Collier
Performer / VR Driver: Sylvia Bell
Dramaturg: Richie Wilcox
Costume Designer: Emlyn Murray
Composer and Sound Designer: Aaron Collier
Software Designer: Aaron Collier
Digital Designers: Matthew Downey and MacKenzie Cornfield
Technical Assistant: Alex Sinclair
Company:
HEIST is a live art company committed to creating and producing innovative, genre-bending and queerly playful performances in Kjipuktuk/Halifax and beyond. HEIST is the brainchild and creative platform for Richie Wilcox (Artistic Director), Aaron Collier (Technical Director) and Sylvia Bell (Managing Director). The company was founded in 2016 and within its short existence the award-winning trio have created and toured numerous works including The Princess Show, New Waterford Boy, FACE, Princess Rules and Nature Vs. Nation. An important element to our organization is having a clear and strong commitment to diversity within culture, abilities and gender.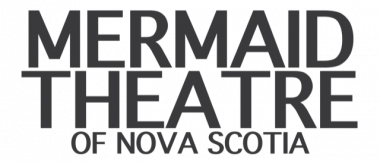 Katharsis
Katharsis by Yvette Nolan
Wednesday, June 9 at 9:00PM EDT (10PM ADT / 7PM MDT / 6PM PDT)
ASL Interpretation provided by Deaf Spectrum
A love letter to the empty theatre.
Warriors returning from battle 
used to have to go through purification rituals 
before they could rejoin their communities. 
What ceremony will allow us to gather again? 
A specially commissioned short play, created for and filmed in an empty theatre, Katharsis is a marking of this period when our theatre is in waiting. 
Audiences can participate in the performance by submitting their own love letter to the theatre:
℅  Adrienne Wong
PO Box 4793
Banff AB  T1L 1G1
*Please note: Katharsis is a 17-minute film and will be followed by a conversation between playwright Yvette Nolan and director Thomas Morgan Jones. The playwright and director will talk about the impetus for making this piece, and share some of your letters.
From the playwright:
I am a theatre rat, not a filmmaker. But the opportunity to write for an actor, in a theatre, and then have that story transmitted to the world through another medium, is enough of a lifeline to keep me connected.
We have always used the theatre to work things out, together. Even though we are not in the same physical space, we can come together in the virtual space, and watch the actor in the physical space, and perhaps begin to work out some of these recent events that have separated us from each other.
A Prairie Theatre Exchange Production
Credits:
Playwright: Yvette Nolan
Featuring: Tracey Nepinak
Director: Thomas Morgan Jones
Original Music & Sound Design: MJ Dandeneau
Lighting Design: Ksenia Broda-Milian
Stage Managers: Leslie Watson & Wayne Buss!
Associate Artist: Katie German
Ice River Films
Film Director: Sam Vint
Cameraperson/Producer: Sam Karney
Cameraperson/Producer/Editor: Andrew Weins
Company:
Theatre is essential to the health and growth of communities, offering insight into the human spirit. Theatre informs, educates, entertains, challenges, shocks, questions, and illuminates. Prairie Theatre Exchange (PTE) was born with these ideals in 1972, and has become a centre of excellence for contemporary theatre and drama education.
While nationally recognized, PTE is deeply rooted in community and has touched hundreds of thousands of lives in Winnipeg and throughout Manitoba. Manitobans trust PTE to ensure that full voice is given to the finest artistic talent our region and our country have to offer.
PTE actively looks for new ways to continue to be a centre for innovation in theatre practice:  a home for interdisciplinary and diverse works that offer Winnipeg audiences something they cannot experience anywhere else.
 We strive to be a home for artists from the Prairies and beyond and a theatre that entertains, challenges and provokes our audiences, inspiring their understanding of what theatre is and what it can be.
We work to become a leader in professional development for Winnipeg and Prairie artists through masterclasses and workshops.
In all these ways, we are a contemporary theatre company of the 21st century that reflects the ever-evolving communities we serve with artistry, confidence and heart.

Speculation
Speculation by Leslie Ting 
Thursday, June 10 at 8:00PM EDT (10PM ADT / 7PM MDT / 6PM PDT)
Speculation takes the audience through stages of grief, vision loss and silence. The music of Beethoven and John Cage, and experimental projections accompany an immersive storytelling of the artist Leslie Ting's witnessing of her mother's vision loss and eventual passing.
Ting brings her unique experience as a former optometrist and now a professional violinist, by interweaving a monologue with live performances to tell this mother-daughter story of loss and listening.
In this digital re-imagination of Speculation, the production has brought on experimental filmmakers Elinor Svoboda and Zachary Finkelstein to explore "visual memory".
Speculation also features performances by collaborative pianist Hye Won Cecilia Lee and is co-directed by internationally acclaimed artists Alex Bulmer and Tristan Whiston.  
*Please note: Speculation will feature both pre-recorded and live material. The live portion asks audiences to choose if they want to participate in a phone-in feature for a part of the show. This feature is ONLY possible at show time and will NOT be available for any re-streaming of the show after the live performance date. It's important to note that this feature is totally optional and not participating does not compromise the overall experience of the show. 
4'33 by John Cage was licensed by arrangement with C.F. Peters Corporation, New York
A Theatre Passe Muraille Digital Production
Originally co-produced by Theatre Passe Muraille and Leslie Ting in partnership with NUMUS
Credits:
Creator, Performer, Producer, Artistic Director, Writer: Leslie Ting
Pianist: Hye Won Cecilia Lee
Co-Director, Voice Coach, Access Consultant: Alex Bulmer
Co-Director, Dramaturge: Tristan Whiston
Lighting Designer: Patrick Lavender
Projection Designer: Amelia May Scott
Filmmaker: Elinor Svoboda & Zachary Finkelstein
Audio Engineer: Kai Masaoka
Cinematographer: Roger Galvez
Editor: Zachary Finkelstein
User Experience Designer for 4'33″: Marie Claire LeBlanc Flanagan
Production Manager, Associate Lighting Designer: James Kendal
Stage Manager: Giuseppe Condello
Administrative Assistance: Darren Creech
Photographer: Dahlia Katz
Company:
Founded in 1968, TPM is Canada's original alternative theatre company, currently developing and producing new Canadian plays. TPM is striving to articulate a distinct Canadian voice that reflects the complexity of our intercultural society. TPM believes there should be a more diverse representation of artists, audience members, and stories in our theatre. TPM aspires to be a leader locally, nationally and internationally in establishing, promoting, and embracing collaborative and inclusive theatre practices. We do this so that we can support and ignite the voices of unique artists, communities and audiences.
Choir!Choir!Choir! (Toronto, ON)
Equal parts singing, comedy, and community-building, the night unfolds like a dream:
You get a lyric sheet at the door, DaBu teaches you the vocal arrangement, and a video is recorded. Everyone has a ball and goes home feeling great! Daveed Goldman and Nobu Adilman (AKA "DaBu") started Choir! Choir! Choir! as a weekly drop-in singing event in February 2011.
Special for foldA – we will connect via Livestream with hubs across Canada who will also learn and sing the song. The event will end with a National singing of song!
Tickets $20 / $15 or included when you purchase a pass valid for June 12th
Presented in Partnership with:


MINE (Vancouver, BC)
June 15, 2019 – 2:00pm & 7:00pm The Isabel – Rehearsal Hall
Using the computer construction game Minecraft as a kind of theatre, a group of gamer/performers between the ages of 11 and 46 enact different mother-son narratives in front of an audience of roughly the same age. As they travel through digital terrains together, live-operating tales from the Beowulf saga, Bambi and The Terminator, personal stories of the powerful bond between mothers and sons emerge and weave themselves into the performance.
Inspired by the real-life relationship between Theatre Replacement's Co-artistic Director, Maiko Yamamoto, and her 11-year-old son Hokuto and his obsession with Minecraft, MINE opens us up to expansive and strange new territories in an intergenerational performance that both interrogates and recognizes the role technology plays in our modern parent-child relationships.
Please note: MINE is performed through playing the video game Minecraft and includes stories that mention violence, death and mortality. These stories are told aloud and also represented by video game avatars. The show is recommended for adults and tweens (10+) and contains brief, mature language.
*MINE is not an official Minecraft product, nor is it affiliated with Mojang.
CREDITS
A new work by Theatre Replacement about mothers and sons.
Created and performed by: Maiko Yamamoto, Conor Wylie, Remy Siu, Hokuto MacDuff, Daniel O'Shea and 4 local kid gamer/performers (TBA)
Lead Creative Team: Remy Siu, Conor Wylie and Maiko Yamamoto
Direction: Maiko Yamamoto
Media Design & Operation: Remy Siu
Costume and Visual Design: Leah Weinstein
Lighting Design: Jeff Harrison
Dramaturgical Ear: Carmen Aguirre
Theatre Replacement Managing Producer: Corbin Murdoch
Commissioned by artsdepot, Cambridge Junction and Future Arts Centres. Originally co-produced by Shadbolt Centre for the Arts. Theatre Replacement acknowledges the assistance of the 2018 Banff Playwrights Lab — a partnership between the Banff Centre for the Arts and Creativity and the Canada Council for the Arts.
Tickets $20 / $15 or included when you purchase a pass valid for June 14th or 15th
 Start Up Passes automatically include a ticket for June 14th, public ticket sales available for both shows on June 15th. 
Certified (Vancouver, BC)
Comedian and certified insane person Jan Derbyshire turns audiences in Kingston and across the country into a mental health review board to help determine her current state of sanity. Come and humorously grapple with hefty questions like: What's crazy? What isn't crazy? Who decides? In this comic case, you do.
"Derbyshire is really something, tearing into her part like Bette Davis with Margo Channing in All About Eve. You're not likely to forget Derbyshire's any more than Davis' Margo." – Kevin Thomas (LA Times)
CREDITS
Written and performed by Jan Derbyshire
Directed by Roy Surette
Tickets $20 / $15 or included when you purchase a pass valid for June 13th
Pathetic Fallacy (Vancouver, BC)
Pathetic Fallacy examines our changing relationship to weather. It circles around climate change and lands on one person. Reflection outweighs didacticism, with wit and curiosity. Urgently drawing together landscape painting, small talk, meteorological science and pathetic fallacy—the attribution of human feelings and responses to inanimate things like the weather—this piece questions the value of emotion in the face of a coming storm.
Each performer receives all their staging instructions live, standing in front of a temperamental broadcast media green screen. It's an original collision of DIY cinematography, action film, choreography, a gallery talk and weather forecasting —all with the immediacy of live performance.
Produced by The Chop
CREDITS
Text & Direction Anita Rochon
Projection Design Candelario Andrade & Milton Lim
Original Projection Design Jordan Lloyd Watkins
Outside Eye & Dramaturgy  Mark Chavez & Emelia Symington Fedy
Dramaturgy Sarah Stanley
Lighting Design Itai Erdal
Video Audio Malcolm Dow
Guest Performer: TBA
Tickets $20 / $15 or included when you purchase a pass valid for June 14th
Box 4901 (Toronto, ON)
In 1992, novelist Brian Francis placed a personals ad in the newspaper. He received a number of responses but there were 13 letters he never responded to. Now, 26 years later, Brian has written replies to those letters. Featuring a cast of 13 local queer actors, Box 4901 is a hilarious, strange, sweet and awkward look back at how gay men used to connect.
CREDITS
Written and Performed by Brian Francis
Directed and Co-Created by Rob Kempson
Produced by Stacey Norton
Lighting Design by Cosette Pin
Sound Design by Adrian Shepherd-Gawinski
Photo Credits Henry Chan
Tickets $20 / $15 or included when you purchase a pass valid for June 15th
Citation (Kingston, ON)
June 15, 2019 – 4:00pm Queen's U Campus & City Park
An intimate act of re-clamation disguised as an audio-guided tour of Queen's University. Lisa C. Ravensbergen's performance-ceremony invites an audience to meet outside Mackintosh -Corry Hall to walk together, with each listening to their own personal audio device. The walk concludes in City Park. A re-exploration and understanding of place and meaning.
CREDITS
Created and performed by Lisa C. Ravensbergen.
Tickets $20 / $15 or included when you purchase a pass valid for June 13th or June 15th
Start Up Passes automatically include tickets for June 13th, public ticket sales are available for June 15th.