Field Notes from the Future, with Sea Sick's Alanna Mitchell
June 11 @ 7:30PM EDT (8:30PM ADT / 5:30PM MDT / 4:30PM PDT)
Edinburgh Fringe favourite Sea Sick by award-winning Canadian journalist Alanna Mitchell is back – with a twist.
The virtual manifestation of the critically-acclaimed show builds on Mitchell's final thoughts from the original production:
"Adapt and survive. It's the essence of Darwin's teachings and our species is really good at it. Write a new ending. Live to tell another tale."
Who could have predicted that six years after Sea Sick's premiere at Toronto's Theatre Centre, a global pandemic would immediately shift the world's priorities? With economic downturn and #StayAtHome compounding the shift, what new opportunities and pathways can we create to move forward in the fight against climate change?
Join Alanna as she brings her infectious curiosity, subtle art of the interview and special guests to this riveting take on how we can collectively adapt to survive.
This show is available with ASL for more on our access plan click here.
Produced by The Theatre Centre, with Luminato Festival Toronto & PuSh Festival
Presented by FOLDA.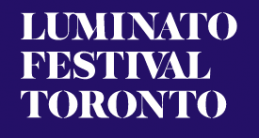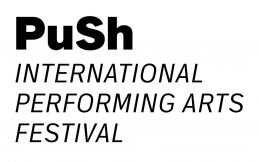 May I Take Your Arm? by Red Dress Productions
June 12 @ 7:30PM EDT (8:30PM ADT / 5:30PM MDT / 4:30PM PDT)
May I Take Your Arm? (MITYA) – created by Alex Bulmer, Anna Camilleri, and Tristan Whiston – emerged from audio-recorded walks between blind performer Bulmer and strangers who provided sighted guide in a downtown neighbourhood in Toronto; it evolved into a theatre piece that integrates live performance, immersive audio, live video, tactile installation, and audience interaction. And now, May I Take Your Arm is reimagined and remixed as an online performance during a global pandemic when we are not, pointedly, taking each other's arms.
"May I Take Your Arm? was born from a need to understand where I am — a need to turn space into place, into home."
In April 2018, I moved into a Toronto apartment in the east end. I knew little about the area, the neighbours, the local history. Although I had spent nearly 16 years in the city between 1988 and 2004, when I left Toronto, the city for me had started at Dufferin St. and ended at Church St.
Throughout that space and that time, I transitioned from living sighted to living blind.
On my return to Toronto, I struggled to reconnect to this place I once called home. It felt more like an undefined space of noise to push through, rather than an actual place, a landscape to encounter, with people to relate to and understand.
I walked with people from the local community, mostly people I'd never met before. We shared stories, memories, and descriptions of what we encountered together and how we engaged with place and home. The way we 'saw' our world was forever changed.
— Alex Bulmer
Producer: Red Dress Productions
Co-Creators: Alex Bulmer, Anna Camilleri, and Tristan R Whiston
Performer: Alex Bulmer
Sound Editor and Dramaturge: Tristan R Whiston
Environment Designer and Maker: Anna Camilleri
Live Video Animation: Katie Yealland
Storytellers: Henry Campos, Trisha Lamie, Silvia Marques, Benton McKnight, Vikesh Mehta, Zahra Naqvi, Dwayne Shaw, and Ronnie Thompson
Creative Access Support / Audio Description: Becky Gold
Video Audio Recording (2018): Charles Ketchabaw
Audio Description Transcript Available here
Instagram: @rdpmakesarts
VIMEO: user5040840reddressproductions
FLICKR: reddressproductions
YOUTUBE: https://www.youtube.com/watch?v=HesQ5AsV8lM&t=147s
This show is available with audio description and is low vision friendly. For more on our access plan click here.
Locative App Experiment
Vista
Vista is a work in development exploring questions of health and environment, how towns and cities are planned and evolve, and the people and forces that influence these processes. It is an app-guided journey, a series of dialogues, and an attempt at a wide view of a situation, knowing that every view is selective and necessarily incomplete. Overlaying conversations, each with their own integrity and constraints, Vista asks audiences to consider some important civic questions: In what ways to our social structures impede or enhance our personal health? What does it mean to truly belong to a place? How does our movement in a city reflect our social status? To what degree does a city's relationship to its natural environment inform its general 'health?' How are things like town planning, economic and social structures, related to health?
Vista grew from a series of interviews with health and planning professionals in Nova Scotia and Devon, England. It will premiere in September at the International Agatha Christie Festival in Torquay, England. This alpha test is an experiment with a GPS-driven phone app that guides audience members to locations where recorded content is unlocked. It's a first attempt at finding the dramaturgy of in-app audio paired with a journey to real-world locations.
CREDITS
Created by Zuppa Theatre Co. with James Tyson
Written by Kate Cayley
App Developer Andrew Burke