No Assembly Required: A reflection on what it means to be making Theatre For Young Audiences during a time of social upheaval and change
By Mieko Ouchi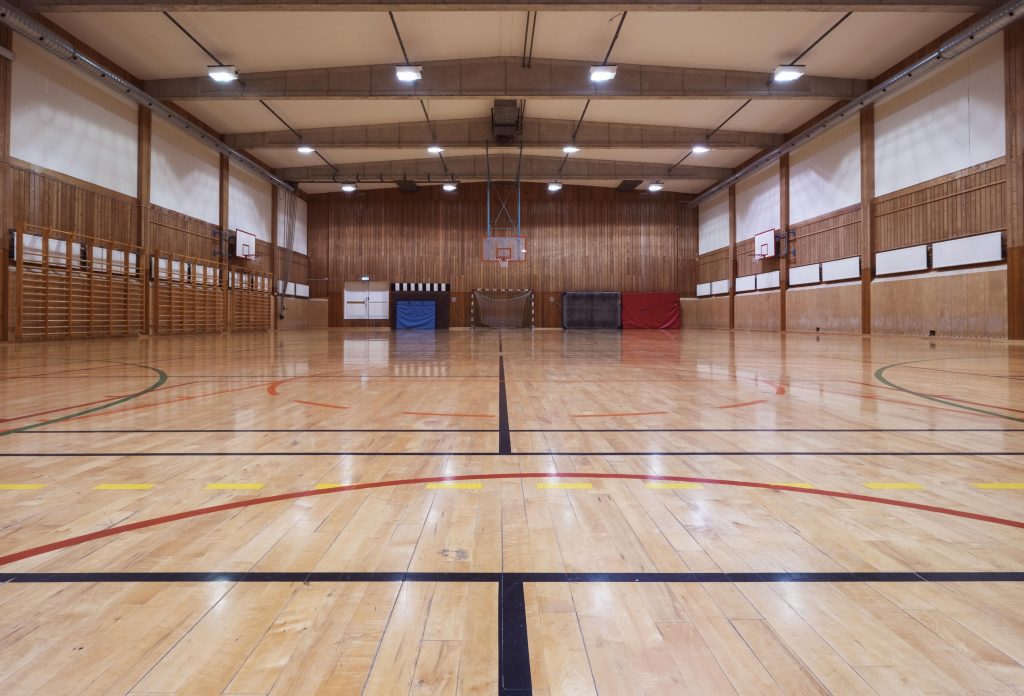 June 21, 2020
Okay so maybe you're like me. Doesn't it feel like yesterday when you wrote your 4 Year Operating Grant for the Canada Council? Remember those fantastically detailed plans for Seasons 2020-2021 to 2023-2024. Slates of shows. Budgets. Timelines. Plans.
Now… I wonder if you also are like me… ripping them all up into tiny pieces and slowly throwing them into a small fire in a nearby garbage can.
What seemed incredibly urgent and relevant for me as the leader of a TYA touring company (Concrete Theatre in Edmonton) to dive into and explore with teens a few months ago has completely changed.
Who is spending hours today thinking about youth and their relationship to cannabis, edibles, and vaping?
Honestly, a few months ago, we were.
An incredible intergenerational project we have been nurturing bringing Elementary students and seniors together that was scheduled to tour into schools and long term care homes and be performed for mixed audiences?
Impossible right now.
What I am wrapping my head around now is the hard truth that this once in a lifetime wipeout of a season or more of work cannot be resolved by a simple one year hiatus before we all take up exactly where we left off pre-COVID 19 and before the brutal murder of George Floyd and all the things that have happened since. It won't fall neatly back into place like nothing has happened.
Because this moment is a chance. A once in a lifetime chance for a shift. A complete re-imagining. And a stark and harsh and powerful reminder. That what we do HAS to be fluid, and changeable and agile and relevant. And MUST be built in a way that values and celebrates the essential humanity of every person.
And we have been changed by these experiences.
Now, as someone who has helped to lead an issue based social justice theatre company (originally for adults but eventually for kids and youth) for 30 years, and as a person of colour, these ideas aren't new to me, but I am still taking this moment for deep reflection. Of what it is I do. Of how I've been doing it. Of who I do my work with and who I do it for.
Because kids deserve interaction with adults who have done deep reflection.
They deserve thoughtful, conscious, honest work made by grown ups who care about them and who care about the world. I believe this to my core. The power and ability of theatre to provoke and rehearse change is what has kept me making TYA for my entire career. But it is a sacred trust. And we can't let them down.
TYA practitioners face a year ahead where we are being told schools might not allow any assemblies within their buildings and no outside field trips. How are we going to reach our audience?
And if we can reach them, what exactly are we going to say?
We need to consider the psychological impact that a pandemic and quarantine is having on young people. What will the consequences of social isolation, the discouragement of free play and a societal fear of germs, touch, public spaces and group gatherings be on the mental health of kids? How will teens explore their sexuality and sensuality in a time of no contact/no touch?
We also need to think about how BIPoC, mixed race and non-POC children and teens are processing the complexities of the concepts and questions raised by the powerful BLM movement and their call for racial justice. Racism, systemic discrimination, conscious and unconscious bias, privilege, safety, defunding of police, police brutality, justice, racial profiling, public dissent, collective action, activism, allyship, danger, tokenism, trauma. Adults are still wrapping their heads around some of these ideas. We don't have easy answers. We struggle with where to put our energy. We wonder how best to help. Some of us are trying to figure out how to work through triggers and trauma. Adults, teens and children, all of us, need education, good resources, help and support.
Considering how much screen time most children are currently getting, I have also been thinking about and talking with others about embodiment: a tangible or visible form of an idea, a quality of feeling. This is what we do in live theatre. How do we do this in new mediums? Can that lead to new ways to create intimacy, connection and community? Can we find novel pathways into surprise, learning, sharing and delight?
After months of staring at the wall, I'm starting to have some ideas. Not fully formed… but the beginnings of musings. Fantasies. Imaginings. Maybe you're starting to have these too.
Here is a snapshot in time of my thinking around engaging with children and youth of all different ages. Maybe they will ignite an idea in you.
1. A deliciously mysterious box arrives at an Elementary school postmarked for a Division I classroom. As it's delivered, an artist appears on their classroom SmartBoard, and digitally leads the students to discover what is inside: a cache of ordinary and magnificent materials and supplies. By Thursday, with help from the artist and their teacher, each child has created three simple puppets. That day the artist produces a picture book and reads it to the class. It features among others, three characters very much resembling their puppets. Together the artist and the children imagine and describe the space where this story could take place. On Friday, to their shared joy, the artist appears behind a small table top mini set they have built to resemble as closely as possible the space they described and imagined. Together, they perform the story of the book in a shared performance in the two spaces.
2. A potential immersive re-think of our 20 year old Sprouts New Play Festival for Kids built on concepts created for an experimental rural performance art piece I developed with Lynda Adams and Bretta Gerecke called The Canola Project in central Alberta back in 2016. In particular, an étude we called Car Rodeo. Families could be invited to a local green space in their cars and be led by artists to their seats: a parking spot in a circle facing a "stage", a raised platform. There they tune their car radio to an FM frequency that connects them to a short throw FM transmitter letting our team of artists broadcast directly into their vehicle. An immersive performance begins, with artists appearing all around them, with puppets, on stilts, using masks, dance and music. Large scale spectacle. Perhaps at one point the front seat passenger performs a text for the rest of the car to move the story forward. Maybe the driver "plays" the car along to a piece of live music, using turn signals, headlights and wiper blades to create choreography. Possibly, all of the families wave sticks and ribbons out the car windows to create a special ending to the story. A shared live performance experienced with others, but from the safety of the family car.
3. A percolating idea about how we might adapt one of our plays for teens into a re-imagined digital format. Could a version of it be streamed live from a kind of a film set, to laptops and ipads for one to two classes via Zoom or Google Hangouts? Could characters use new forms of communication not in the original play, like deeply personal vlogs, to connect to the audience? Could we use our expertise in participatory theatre to elicit anonymized group advice for the characters through Google forms and group polls as the story progresses? Could students choose a character to follow for certain sections? Could ongoing questions be answered live in chat as the show happens, by health educators and community partners, as well as afterwards out loud in a traditional Q and A?
Today I started wondering if we could build a new hybrid online/live experience that brings together students, teachers, administrators, artists and social justice facilitators for anti-racism education and training as a whole school, as a community? A twist on the Artist in School Residency. An Artist + Activist in School Residency?
The ideas keep churning.
They have to.
Not just because we may be facing a longer period than we want to imagine, of no field trips, of no large gatherings. But because we are facing an unprecedented need for deep connection. For learning. For listening. For sharing.
And this calls us as artists to keep digging. Innovating. Imagining.
No assembly required.
---
Reach out to keep the conversation going: m.ouchi@concretetheatre.ca @concreteYEG www.concretetheatre.ca
Companies, organizations, artists and ideas that are exciting me right now:
http://communitywise.net/aroc/
https://edmontonjournal.com/entertainment/theatre/tracks-new-play-takes-advantage-of-technology-to-bring-audiences-into-digital-space
http://www.royal-de-luxe.com/en/company/
https://www.theconsciouskid.org/
http://www.childrenspeacetheatre.org/
http://www.handspringpuppet.co.za/
https://www.theamyproject.com/
https://arsenalpulp.com/Books/I/I-Promise
https://www.feveredsleep.co.uk/
---
Mieko Ouchi is proud to be one of the founding members of Concrete and to see the company evolve and grow. She has written, translated, performed and directed shows for the company since 1989. As a freelance artist she continues to work as an award winning actor, writer and director in theatre, film and TV and teach at the post-secondary level. Mieko lives in Edmonton with her husband Kim and her dog Nara.
The 3.7% Initiative at Concrete: Women & non-binary people who are ethnically diverse are invited to join us in creating a new kind of artistic leadership in theatre in Canada! Currently, self-identified culturally diverse women and non-binary people hold only 3.7% of the artistic theatre leadership positions in this country. We aim to change that.