Artists
Patrick Blenkarn and Milton Lim
asses.masses
Amy Amantea
Through My Lens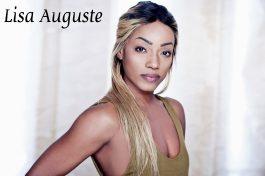 Lisa Auguste
HOME
Lisa Auguste is a multi-faceted performer working in Toronto, Ontario. She is a highly sought after professional dancer specializing in ballet to hiphop, latin to breakdance (and everything inbetween). Lisa can be seen on T.V in "Zoey's extraordinary playlist"' What we do in the shadows", "The Boys", Shadow Hunters", "The Expanse", "Disneys -Sneakerella", and The Rocky Horror Picture Show(Remake)". She acted in feature films including "Silent Hill 2", "Jean of the Joneses", "Shall We Dance" (starring Richard Gere). Lisa was honoured to be a finalist in the first season of "So You Think You Can Dance Canada", after gracing the Mirvish stage as Cheetah in "The Lion King". She has shown her prowess dancing in music videos for Katy Perry,Janelle Monae, Jully Black, Kreesha Turner, Shawn Desman and more. She has performed at the PanAm Games Ceremonies in Guadalajara and Toronto. She took to the Four Seasons Stage in "Nixon in China" and "Aida" for the Canadian Opera Company. When she is not performing, Lisa is teaching, working, choreographing and adjudicator across Canada.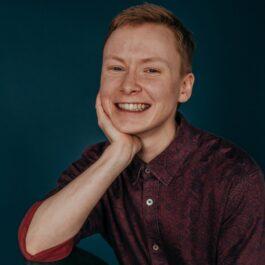 Maxime Beauregard
Creative Access in Community
Maxime Beauregard (they/them) is a white neurodivergent, trans non-binary person that lives Disability Justice. Beauregard graduated from the School of TDT and currently lives in Mohkinstsis/Calgary. They are a contemporary dancer, a choreographer, a facilitator of bilingual EDI workshops, a producer, as well as a consultant for relaxed performances. In 2016, Maxime choreographed Inflection involving numerous dancers. Beauregard has performed on stages across so-called canada and consulted on dance short films for Dancers' Studio West, National accessArts, and more. In 2022, the artist received a grant to produce a full performance with radical access exploring movement through gender transition.
Erin Ball
Creative Access in Community
Erin Ball (ze/they/she) is a white neurodivergent double below knee amputee. Erin is a circus artist based near Katarokwi/Kingston, Ontario and the artistic director of Kingston Circus Arts. Erin achieved Disability membership in 2014 and took a year off. Erin then began the process of un-learning ableism, internalized ableism and its many intersections, as well as re-learning circus arts and delving into the world of creative accessibility. Erin strives to (and created a course about) welcoming the Mad, Deaf, Neurodivergent, Chronically Ill, and Disability community into the realm of circus (and movement-based) arts as artists, audiences, etc. Erin travels internationally to perform, teach, and collaborate. Erin has been a movement-based artist for more than 15 years.
Chisato Minimamura
Scored in Silence
Chisato Minamimura is a Deaf performance artist, choreographer and BSL art guide. Born in Japan, now based in London, Chisato has created, performed and taught internationally and is currently a Work Place artist at The Place. Chisato trained at Trinity Laban in London and holds a BA in Japanese Painting and MA from Yokohama National University. Chisato approaches choreography and performance making from her unique perspective as a Deaf artist, experimenting with and exploring the visualisation of sound and music. By using dance and technology, Chisato aims to share her experiences of sensory perception and human encounters.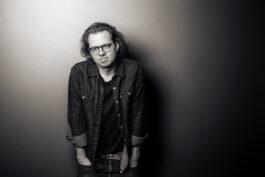 Peter Pasyk
HOME
Peter is an acclaimed theatre director who has worked with Canada's leading theatre companies including Stratford Festival, Tarragon Theatre, Soulpepper, Royal Manitoba Theatre Centre and Canadian Stage. Peter directed the world premières of Jordan Tannahill's Late Company (Theatre Centre), Rosamund Small's Sisters (Soulpepper), and Rosa Laborde's Like Wolves (GCTC). Peter's Dora-nominated productions include The Nether, Killer Joe, Dying City, When the World Was Green and The Jones Boy. As a filmmaker Peter co-wrote one of Poland's highest grossing feature films: Planeta Singli (Planet Single), and recently directed the pilot of a new Polish comedy TV series. Most recently, Peter directed the 2022 flagship production of Hamlet at the Stratford Festival. His next show is Love's Labour's Lost, as part of the 2023 Stratford Festival.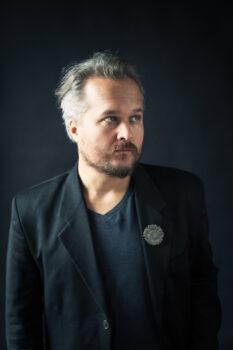 Andrew Penner
HOME
Andrew Penner – Sound Designer Andrew is an award-winning performer, musician, composer, sound designer, music director and producer who can be heard on over 50 albums of various styles and has performed extensively throughout North America and Europe. Andrew has worked in theatre for Soulpepper, Crows, Stratford Festival, Canadian Stage, NAC, Obsidian, Musical Stage Company, Native Earth, The Theatre Centre and many others. Andrew has created music for many films including, "One Week", "Small Town Murder Songs", "Cooking With Stella", "This Beautiful City", "Eadweard" and the television series, "Lost Girl". He is a founding member of the award-winning, multidisciplinary collective, Kitchenband who create stories inspired by obscure history and geography. Andrew is a Slaight Music Associate at Soulpepper Theatre. Andrew lives in Toronto, Canada with his wife and 3 sons. www.andrewpenner.ca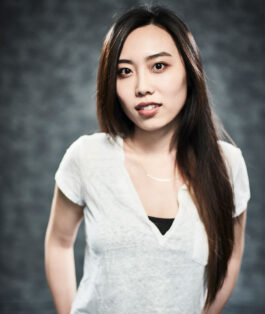 Sophie Tang
Through My Lens
Sophie Tang (she/her) is an award-winning lighting and set designer working in Theatre, Opera and Dance. She has worked with companies including Stratford Festival, Push Festival, Electric Company Theatre, Vancouver Opera, Artsclub Theatre, Bard on the Beach, Citadel Theatre, Canadian Stage, Theatre Replacement and so on. Recent credits: A Midsummer Night's Dream (Vancouver Opera), Undeveloped Sound (Electric Company Theatre), Choir boy (Canadian stage and Artsclub), The Pearl Fishers (Vancouver Opera), Romeo and Juliet (Bard on the Beach), 9 to 5 (Citadel Theatre), S'effondrent Les Videoclubs (Theatre La Seizième), Do You Mind if I Sit Here (Theatre Replacement), Being here (Belfry Theatre), Rez Sisters (Stratford Festival), At the Statue of Venus (City Opera). Portfolio website: sophieyufeitang.com)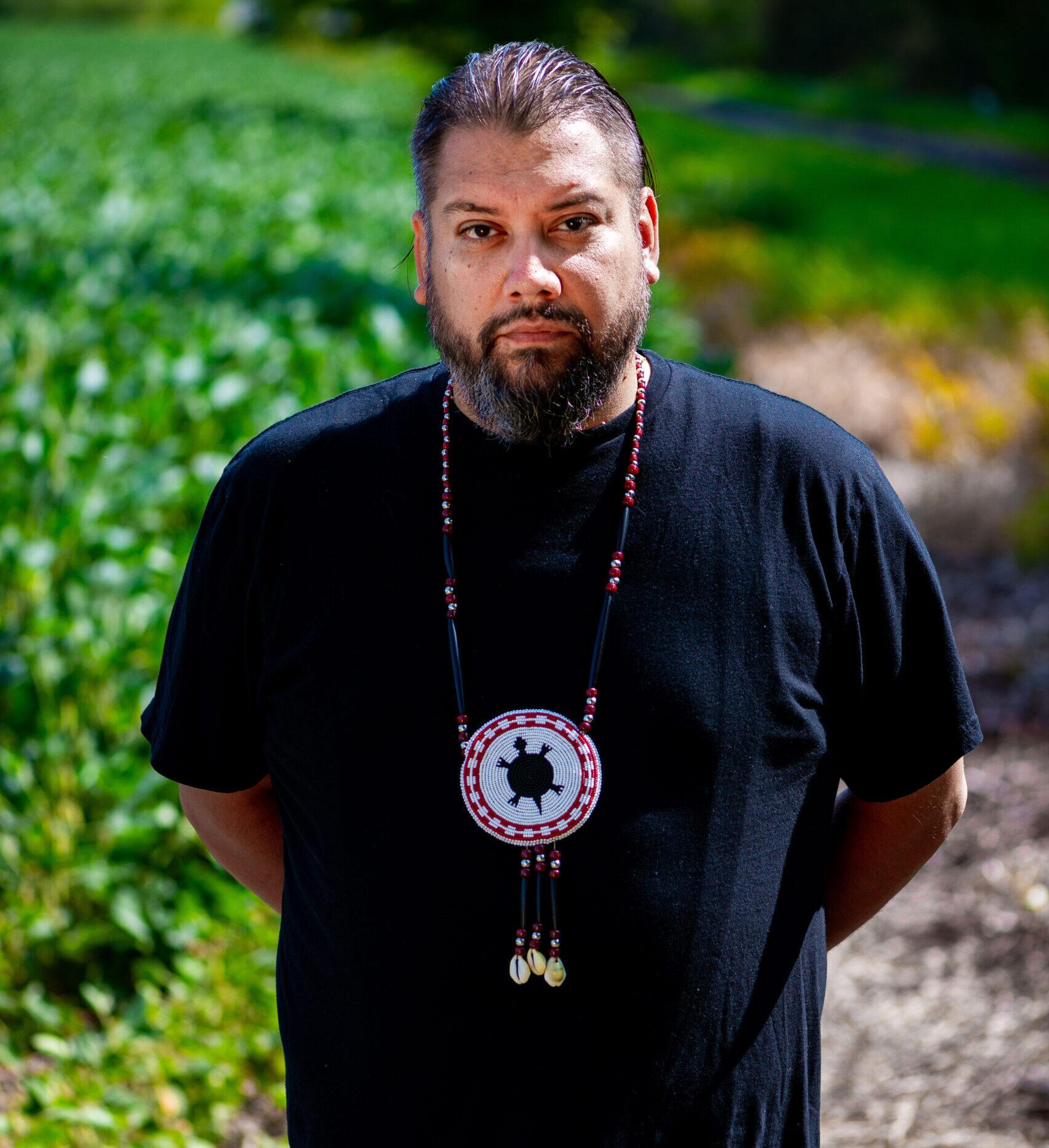 DJ Shub
DJ Shub presents War Club Live
Social activism and a feverish dance party make a tantalizing combination and 2022 JUNO winner for Contemporary Indigenous Artist of the Year, Dan "DJ Shub" General is the grand marshal we nominate to lead this jubilant parade. Shub is a true original: a title-holding battle DJ/producer, a joyful collaborator and a non-stop creator who skillfully weaves craft, message and heritage. Since exiting A Tribe Called Red, Shub has continued adding jewels to his "Godfather of PowWowStep" crown. War Club is Shub's latest celebration of Indigenous power: a special filmed on Six Nations of the Grand River Reserve in Ontario that features Shub's trademark finger-smoking scratch-a-thons, an all-ages cast of traditional dancers, and plenty of bustles shaking to outstanding musical collaborations with Phoenix Pagliacci, Boogát and Fawn Wood that tells the tale of a young girl searching for her brother with the help of an enchanted war club. Shub's uncompromising pride in Aboriginal heritage and talent is the driving force behind his art. Join the parade – Shub's made sure there's enough hip hop, Indigenous culture, power, protest and humanity for all of us.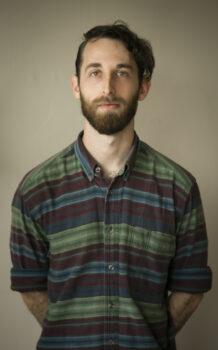 Daniel O'Shea
Through My Lens
Daniel O'Shea (he/him) makes theatre, designs projection, and creates films, using technology and design as a keystone to support narrative and deepen dramaturgy. Daniel employs a low-fi DIY aesthetic, in parallel to the convoluting ideas of existential discourses. Currently his work focuses on states of presence and unbalancing audienceship. Daniel's artistic research has explored the ephemeral nature of a 'self', interruptions of technology on human processes, and the results of cognitive dissonance. Daniel is a founding member of A Wake of Vultures and has been presented by Performance Studies international (PSi), Festival of Recorded Movement, and Shooting Gallery and elsewhere, Daniel's work has been seen in Canada and internationally.
David Mesiha
asses.masses
David Mesiha (Composer | Media-Designer) is an award-winning music composer and sound/video designer. David's practice centres around examining questions of form in interactive and performance arts. He is intrigued by the relationships between form and medium. His work utilizes multichannel immersive audio, interactive design and Digital Performance. He has worked on shows such as Project (X) by Leaky Heaven, Terminus by Pi Theatre, and Foreign Radical by Theatre Conspiracy. He has been nominated and won Jessie Richardson Awards in multiple categories and most recently received a Dora award nomination for his sound design work on Oraltorio by IFT theatre. David's music has spanned multiple mediums and formats such as video games, film, theatre and interactive media. Currently David is working with Theatre Conspiracy on Victim Impact as well as the development of his project Same Difference that applies immersive media, chamber music and video mapping to examining issues of identity, belonging and immigration.
Frank Donato
HOME
Frank Donato (he/him) is a multimedia artist specializing in light and projection design. Having first experimented with engineering digital performance with SpiderWebShow in 2017, Frank is thrilled to continue to experiment with using the internet as not just a collaboration tool, but as a collaborator. Recent credits as an assistant or associate designer include: No Change in the Weather, Blindness (Mirvish Productions), The Barber of Seville (Canadian Opera Company), The Neverending Story, Little Shop of Horrors (Stratford Festival), Out the Window (Luminato/The Theatre Centre), Le Wild West Show De Gabriel Dumont (National Arts Centre). As a designer: Orestes (Tarragon Theatre), Daisy (Great Canadian Theatre Company), The Revolutions (SpiderWebShow Performance). Recently, Frank was the Video Production Coordinator at Tarragon Theatre, facilitating the digital presentations of works originally designed for stage.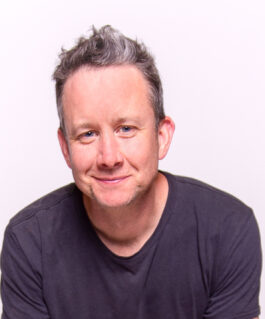 James Long
Through My Lens
James Long (he/him) is a director, actor, writer and teacher whose creative practice occurs in a wide variety of interdisciplinary and collaborative contexts, including as a co-founding Artistic Director of Theatre Replacement (2003-2022) and as an independent artist working in live performance, community engaged practice and public art. James's work has been presented across North America, Europe and Asia and includes Weetube, Footnote Number 12, Clark and I Somewhere in Connecticut, Town Criers, BioBoxes: Artifacting Human Experience, King Arthur's Knight, How to Disappear Completely, Morko, Winners and Losers and others. Long graduated from Simon Fraser University's Theatre Program in 2000 and received a Master's in Urban Studies in 2018. He serves as the president of the organization that stewards Vancouver's Russian Hall, a multi-purpose performance and gathering space, and is an assistant professor in Theatre and Performance at SFU's School for the Contemporary Arts.
Nico Dicecco
Through My Lens
Nico Dicecco (he/him) is a projection designer, videographer, photographer and all around technical make-the-art-happen person based in Vancouver, BC. His recent work includes technical direction for It Lives in my Bedroom (Playwrights Theatre Centre) and Body Parts (Tara Cheyenne Performance), stage management for Benevolence (Ruby Slippers Theatre), production management for You Touch Me (Arash Khakpour and Emmalena Fredriksson). He also recently helped create the feature length films In Camera (Realwheels Theatre) and Mild Life (Wolf Pelt Productions). Nico holds a PhD in English from Simon Fraser University for his research on adaptations and performance in the context of digital media.
Jordyn Wood
Through My Lens
Jordyn Wood (they/she) is a queer theatre artist living and working on the traditional ancestral territories of the xʷməθkwəy̓əm (Musqueam), Skwxwú7mesh (Squamish), and Səl̓ílwətaɬ (Tsleil-Waututh) Nations, in so-called "Vancouver". They hold a Bachelor of Fine Arts degree from Simon Fraser University's School of Contemporary Arts in the Theatre Performance stream. Their practice has been intentionally varied, jumping from devising to playwriting to directing to curating and producing. Jordyn is thrilled to be back working with Theatre Replacement as Production Assistant after working on Through My Lens at FOLDA Festival 2022, Best Life, and Do You Mind If I Sit Here?
Beau Dixon
HOME
Beau is a self-taught, multi award-winning Actor, Composer, Playwright, Music Director and Sound Designer. Selected theatre credits: Ghost Quartet, Road To Paradise (Crow's Theatre); Marjorie Prime,The Father (Coalmine Theatre); The Colour Purple (Neptune Theatre); Hamlet, Harlem Duet, Next To Normal (Tarragon Theatre); Ma Rainey's Black Bottom, 27 Club, Secret Chord (Soulpepper Theatre); Motherf@#! er With The Hat (Alberta Theatre Projects); As You Like It/ Titus Andronicus (Canstage/ Shakespeare In High Park); The Real McCoy (4th Line Theatre). Selected writing credits: Bloom: A Rock 'n' Roll Fable (4th Line Theatre) Beneath Springhill: The Maurice Ruddick Story (Lunchbox Theatre/ Festival Playhouse/ Thousand Islands), From Here To Africville, Once A Flame (Factory Theatre), Other People's Heaven. Nominations and awards: Beau has received two Toronto Critic's Awards, a Calgary Critic's Award, a Betty Mitchell nomination, four Dora Mavor Moore nominations, and awarded two for his solo show, 'Beneath Springhill' (Best New Play, Best Individual Performance). Beau was inducted into Peterborough's Pathway of Fame for his leadership in the arts. He is also a KM Hunter Award Finalist. He has three recorded solo albums under his name.www.beaudixon.com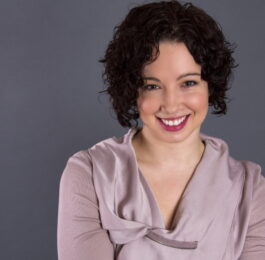 Linda Garneau
HOME
Choreographer, educator, movement coach and PhD candidate in Dance Studies at York U. Linda is the artistic director of the Helix Dance Project, whose works include The Waiting Room, Rain, Unearth, and Integration. Theatre credits include five seasons with The Shaw Festival, as well as productions for Mirvish, Canadian Stage, Charlottetown Festival, Citadel Theatre, National Theatre Centre, Royal Manitoba Theatre Centre, and Sheridan Theatre. Other credits include choreography for Stars on Ice, skating exhibition programs, and music videos. Linda continues to enjoy freelance choreography, teaching both at home and abroad, and discovering new facets of this wonderfully moving craft.
Start Up Leaders
Moe Angelos
Case Study: AI In Live Performance
artificial-intelligence-in-live-performance/
Aaron Best
Workshop Leader: Motion Capture in Live Performance
I am a fourth year PhD student in Mechanical Engineering at Queen's University. I study human biomechanics, investigating the different strategies that humans use to maintain stability when walking. In my research we utilize the same motion capture technology that is used by artist, animators, and film creators; however, we use it to collect human motion to study walking.
Shaza Kaoud
Workshop Leader: Robotics in Live Performance
Xianzhi Jason Li
Workshop leader: Artificial Intelligence in Live Performance
Hi, I am a graduate student currently pursuing my research at the Ingenuity lab, Queen's University. With a strong passion for Artificial Intelligence and its various applications, my primary focus lies in the field of Natural Language Processing (NLP). My previous research focuses on intent detection in financial domain. Right now I am fascinated by the immense capabilities of ChatGPT and how it can revolutionize the way we interact with technology. Through my work, I'm working on identifying both the potential and limitations of ChatGPT, hoping to make contributions to this exciting field and effective NLP applications.
(Generated by ChatGPT using my CV)
Chisato Minimamura
Workshop leader: Exploring Sound from D/deaf Perspective
Chisato Minamimura is a Deaf performance artist, choreographer and BSL art guide. Born in Japan, now based in London, Chisato has created, performed and taught internationally and is currently a Work Place artist at The Place. Chisato trained at Trinity Laban in London and holds a BA in Japanese Painting and MA from Yokohama National University. Chisato approaches choreography and performance making from her unique perspective as a Deaf artist, experimenting with and exploring the visualisation of sound and music. By using dance and technology, Chisato aims to share her experiences of sensory perception and human encounters.
Amy Amantea
Workshop Leader: How To Be A Sighted Guide