Exploring Physical Sound from A D/deaf Perspective
Led by Chisato Minamimura
This workshop is suitable for mixed abilities.
Workshop leader Chisato Minamimura draws on improvisation, movement, and her unique way of exploring sound and movement as a Deaf artist.
Participants will be led through an exploration to focus and use their senses to create movements that are unique to them. The group will also investigate the importance of personal space, relationship with others, using patterns and geometric shape.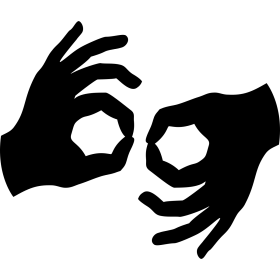 ASL Interpretation: The workshop will be delivered in Sign Languages (ASL and BSL) and voiced by interpreters.
For more information access supports visit our Accessibility page, email access@spiderwebshow.ca or call our Access team at 1-844-MY-FOLDA / 1-844-693-6532.