Intercomplementary Elements
By Erin Ball, Maxime Beauregard and collaborators
This Disability-led show is a testing phase for some of the accessibility elements of this queer circus love story incorporating aerial arts, clowning and dancing. We are striving for as much access as possible for audiences while respecting and prioritizing accessibility for the artists, creative team, and process.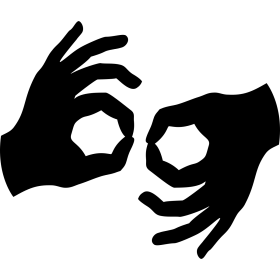 ASL Interpretation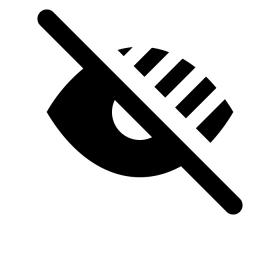 Blind/Low Vision Friendly 

Relaxed Performance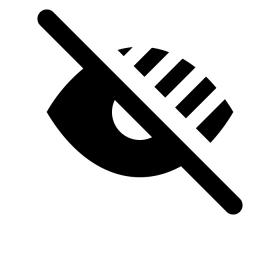 Blind/Low Vision Friendly Zoom Watch Party: June 10 at 5:30pm join artist Kim Kilpatrick and other guests for a pre-show watch party and conversation for the Blind and Low Vision community. Watch the show together in zoom, and have a Q&A afterwards. To access the watch party, contact access@spiderwebshow.ca
For more information access supports visit our Accessibility page, email access@spiderwebshow.ca or call our Access team at 1-844-MY-FOLDA / 1-844-693-6532.
Credits
Collaborating Artist: Mance Granberg
Access Consultant: Amy Amantea
Artistic Coach: Meaghan Wegg
Clown Dramaturgy: Johnny Blazes
ASL Artist: Elizabeth Morris
Disability Dramaturg: Yousef Kadoura
Additional Information
Content Notice: Hospitals and the medical model of Disability will be mentioned. Overall we are striving to avoid trauma in this show and are celebrating love and Disability. If you need someone to connect with during the show, the access ushers will be available.
Relaxed Environment: It will be a relaxed environment with no flashing lights. You are welcome to move around, stim, make noise, take breaks, etc. There will be blankets and pillows and a low sensory break space.
Descriptions: The show is low vision friendly with open creative descriptions throughout. These have been created in a story-telling manner and woven into the show.
Touch Tour: There will be a touch tour at the start of the show as well as open pre-show notes.
Optional Movement Offering: In the hopes of creating more accessibility, we will offer a brief optional movement-based workshop. This could include exploring movement prompts at your seating space, on the stage, and/or engaging with the aerial apparatuses to get a better sense of what they are and how they work. Prompts will be shared that are within the theme of the explorations of the show. This will not be a circus lesson.
ASL: The show will have some projections as a backdrop of ASL artist, Elizabeth Morris. We are testing what this experience is like for the Deaf community. There will also be ASL interpretation for the sections of the show that do not have projections.
Captions: We will either have captions projected or the transcript will be available digitally prior to the show.
Access Table: We will offer an access table at the entrance to the performance space with items like earplugs, stim toys, sun glasses, water, name tags, menstrual products, etc.
Seating: Wheelchair seating, relaxed areas (pillows and blankets), chairs without armrests with space between chairs, seating for folks with service animals (and water bowls), a section reserved for Deaf and hard-of-hearing folks close to the interpreters, and access ushers will all be provided.
The Space: We hope to share access notes for the space prior to the event. For now, you can contact The Isabel Bader Centre for the Performing Arts with any questions about their space.
Livestream: This event will be livestreamed. More details to come.
Feedback and Questions: If you have feedback or questions, please connect with us at the show or via email at kingstoncircusarts@gmail.com.
Photo by Chris Lagesten Photography