Thought Residents – Class of 2021
Alten & Deivan (Unwrap Theatre)
Unwrap Theatre is a multidisciplinary theatre company based in the Waterloo Region. It is our vision to create a consistent and diverse canon of multidisciplinary work to be enjoyed by audiences via live performance and online streaming. We strive to leave audiences with feelings of curiosity, community, inspiration, and vulnerability. We thrive through our emphasis on multi-disciplinary work, our establishment in the Waterloo region, and our commitment to the digital world.
Alten Wilmot (he/them) is a multidisciplinary artist. He is the founder of Unwrap Theatre and in his teenage years, he founded Voices Over Time – a troupe that provided free concerts for long-term care facilities. He has worked with companies from coast to coast, performing in two Dora Award winning productions, receiving a Denny Award from the KW Arts Awards and the Queer Emerging Artist Award from Buddies in Bad Times. Looking forward, he continues to explore how contemporary dance can be more authentically utilized as a narrative device, and remains curious about the interracial experience, intimate love in friendships, and his fear of parenting…
Deivan Steele is a South African-Canadian jack of all trades: he acts, directs, writes, educates, plays music, and composes for the theatre. He's based between Tkaronto and K'jipuktuk (Halifax), and has worked with theatres in both cities and abroad including Driftwood, Shakespeare in Action, Bad Hats, Shakespeare by the Sea, Unwrap Theatre, DaPoPo Theatre, and Prague Shakespeare.
Keira & Stephon
Keira Marie Forde is a multi-disciplinary physical performer and creator. Keira is passionate about creating cross-cultural physical work that explores her connection with the Caribbean Canadian community. As an artist existing in community settings, focusing on making connections with youth through developing their personal physical literacy through summer camps, childcare, and teaching/coaching with theatre for young audiences is her biggest joy. Her recent credits include Doomsday vs Dream Day With Theatre Direct; Wellness Wednesday with the Peel District Schoolboard; Relay with Expect Theatres Beats and Intentions; Infinity Machine with Sharron Moore at Humber Theatre; Unleashed with George Brown Dance and The North American Film Awards with Diva Diverse. Keira is a recent graduate of the mentorship program with the Coco Collective window of opportunity program, a graduate of Humber's Theatre Performance Program, and the George Brown Dance Performance Preparation Program.
Stephon Smith A.K.A Spliffon is an actor, rapper, songwriter, producer, director, and sound designer. Born in Toronto, Stephon spent his early childhood years surrounded by the sounds of Hip Hop, RnB, Reggae, and Dancehall music from all eras. After moving to Brampton at the age of 9, Stephon began writing songs of his own. He later took an interest in acting and stand-up comedy and began writing scenes and stories on his spare time. Stephon attended Humber College where he wrote numerous songs for different productions within the Theatre performance program. He also performed in various Humber Theatre shows such as, "High Point Fields", "U.R.U", and "The Sycorax Brood". Following his Theatre training Stephon and his brothers formed an independent music collective called Blacksmith Society. He also released a collaborative project called "The Remedy" featuring Spliffon with his 2 brothers "Shaman Nostra" and "Von Blanco". Stephon is looking forward to releasing his first solo project in the near future.
Renée & Diamond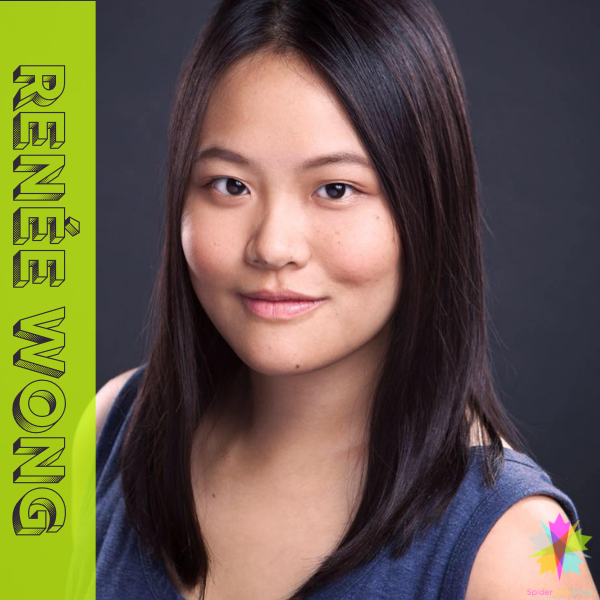 Renée Wong (she/they) is an actor, playwright, and arts administrator based in Toronto. She received her training at Humber College in their Theatre Performance Program and holds a bachelor's degree from the University of Toronto, specialized in Strategic Management with a minor in Theatre Performance. Renée is interested in creating work that explores marginalized stories, inspired by her personal experience being raised in both Hong Kong and Toronto. Her play, We Are Humans, Aren't We? tackling the themes of self-identity and bullying, premiered at the Act Fast Theatre Festival 2019 and is in the process of further development. Renée has worked with Crane Creations Theatre Company as an Artistic Producer, and as a Festival Administrator with Paprika Theatre Festival 2018-2019. Currently, Renée is a member of the Design Lab at Paprika Theatre Festival 2020-2021. She is also part of Factory's Foremen as an Apprentice Sound Designer. You can follow more of her work on Instagram at @reneeewcs.
Diamond E. Srey is a musician and sound designer. He is drawn to creating emotional soundscapes that can be considered avant-pop. With inspiration from the likes of FKA Twigs, all the way to Sigur Rós; Diamond brings a refreshing take on creating compelling narratives using sound and music. Diamond has showcased work at the Paprika Festival, and The Mixed Arts Performance Partnership Program. He often implements themes of mental health, addiction, feminism and queerness. Diamond studied Theatre Production at Humber College, graduating in 2019, and immediately began working backstage at Rebel Nightclub, Budweiser Stage and Casa Loma. Diamond is currently enrolled in a Music Production program and is working on an EP for his solo project Childhoods (on Spotify). He also enjoys working on other musical projects with his bandmates.
Jaime & Nick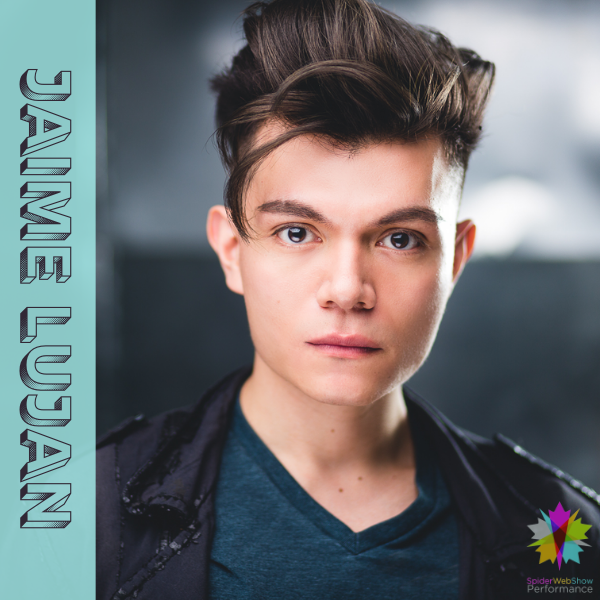 Jaime Lujan is a Toronto-based actor, costume designer, and performance artist. Also known as his drag alter ego, Lucinda Miu, Jaime has most recently appeared in The Christmas Set-Up (Lifetime) and Queens (CBC Gem). His costuming work can be seen in the first season of Canada's Drag Race, Private Eyes, and various ad campaigns such as Sodastream, Amazon, and Mattel.
Nicholas Potter is a sound-centric Toronto-based artist. A composer, sound designer, and writer, Nick had spent the past couple of years creating children's theatre for drunk adults with his vaudevillian drag troupe, The Diet Ghosts. His sound design work has been featured in various festivals such as Paprika, Sunmerworks, and Toronto Fringe, and currently he is composing the music for an upcoming visual album debuting at the 2021 Toronto Fringe Festival.
2Skins Entertainment | Khadijah Roberts-Abdullah, Olivia Viggiani
2Skins Entertainment is a multimedia production company rooted in the principles of liberation through expression. The company was started by Olivia Viggiani and Khadijah Roberts-Abdullah, both with a background in theatre performance and a proclivity for the digital medium. Our focus is to explore what it means to be othered in society by empowering all human experiences, without question of the moral compass. With a dedication to finding nuance within historically biased storytelling, we are passionate about challenging colonial perceptions of creativity and exceptionality. Making way for fresh new voices as agents of change. 2Skins is thankful to Theatre Direct for inviting us to participate in this year's SpiderWebShow Thought Residency and grateful for the platform to create during these times.