How To Attend the Green Rooms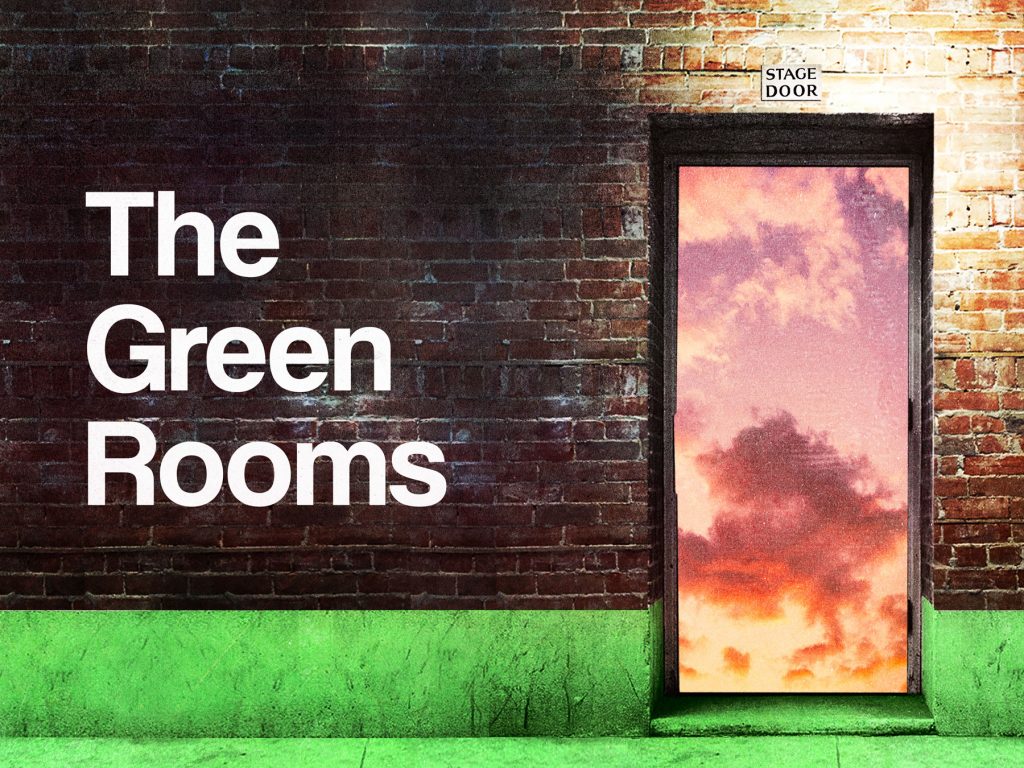 This guide is designed to help navigate the Green Rooms events at FOLDA this year.
What are the Green Rooms?
As part of its response to the escalating climate crisis and in light of the current COVID-19 pandemic, NAC English Theatre in partnership with the Festival of Live Digital Art (FOLDA), Canada Council for the Arts, The City of Kingston and The National Theatre School is bringing together participants from Vancouver, Winnipeg, Toronto, Kingston, Montreal, and Halifax, as well as London (U.K.) and New York, for an extraordinary three-day and three-country digital experiment to re-imagine the future of theatre.
Join us for a series of spirited conversations with leaders in climate activism, ecological economics and environmental humanities, as well as theatre artists and leaders who have found innovative ways to engage with the climate crisis.
There are two ways to experience the Green Rooms:
As a participant (a limited number of participant slots are available – see 'I'd Like to Participate' section below)
As a livestream spectator (see 'I'd Like to Watch' section below).
The Green Rooms is co-curated by Sarah Garton Stanley and Chantal Bilodeau.
Green Rooms Event Schedule
All times listed are in Eastern Daylight Time (EDT)
Wednesday, June 10
4:30 p.m – 7:00 p.m: Green Rooms Opening Picnic
Featuring 120 participants from eight cities and three countries, a keynote address by Eriel Tchekwie Deranger from Indigenous Climate Action, a performance by circus artist Erin Ball, plus much, much more!
Thursday, June 11
3:00 – 4:00 p.m: Conversation #1 GRIEF with Dr. Jennifer Atkinson
4:00 – 5:00 p.m: Conversation #2 ARTISTS, CLIMATE & COVID
with Kendra Fanconi, Anthony Simpson-Pike and Ken Schwartz, moderated by Kevin Wong
5:00 – 6:00 p.m: Conversation # 3 Leadership & Change
with Ravi Jain
6:00 – 7:00 p.m: Conversation #4 Ecological Economy with Tom Green
9:00 – 10:00 p.m: Conversation #5 The Future
with Donna-Michelle St. Bernard and Jordan Tannahill
10:00 – 11:00 p.m: Dance Like the Earth is Watching with DJ Syrus Marcus Ware
Friday, June 12
2:30 p.m. – 3:00 p.m: Co-Creation Event
A conclusion to the Green Rooms that brings participants together to create a 5-7 minute piece inspired by a shared vision of a different world.
I'd Like to Participate
Awesome! Spots are limited but participation is open to everyone.
To participate:
1. Choose which of the Green Rooms events you'd like to participate in. You can sign up for as many events as you'd like (we recommend signing up for and attending as many as possible to get the full experience).
2. Sign up for your event here.
3. Once you're registered, send an email to climatechangecycle@nac-cna.ca with "I'd Like to Participate" in the subject line. Make sure to specify which of the eight cities (Vancouver, Winnipeg, Toronto, Kingston, Montreal, Halifax, London (UK), or New York City) you'd like to be affiliated with* during Green Rooms.
*You can be from or live nearby said city, or just have a particularly strong affinity or curiosity towards the city.
4. Once your participation has been confirmed, you will be emailed a Zoom participant link.

What Participants Need:
1. A stable internet connection. We recommend using an ethernet cable if possible.
2. Headphones with a working microphone.
3. Paper and a pen (or pencil!)
4. A treasured object from the city you signed up for
5. A favourite food or dish from the city you signed up for
6. A collaborative spirit and infectious curiosity

I'd Like to Watch
Livestreams for all of the Green Rooms events are available here.
How Much Does the Green Rooms cost?
Nothing. Nada. Zilch. Zero. The Green Rooms is completely free to participate and to observe.

The presenting festival, FOLDA (that's us!) is entirely by donation. Learn more about us and if you'd like, you can make a donation, here. 
Where can I find more information?
For more information about The Cycle (a trilogy of two-year research initiatives developed by Associate Artistic Director Sarah Garton Stanley that sparked The Green Rooms), click here.

For information about the Green Rooms please email climatechangecycle@nac-cna.ca